Eyeliner is probably the skill that takes the longest to master when it comes to makeup. I always hear people saying that they can't get it right or that it's really hard. Well, it is. It probably took me 2 years to get my winged liner down to a science and even after 6 years of playing with makeup I still mess it up sometimes. The key to eyeliner is practicing. And don't worry too much, like I always say, it's just makeup. If you mess up, just take it off and try it again.
I am going to be going through all the eyeliner products that are available on the market right now, and how and when to use each product.
The classic kohl eyeliner pencil is first on the list. This products has been around for a million years, at least. It is the main product people think of when talking about eyeliner. Basically all makeup brands carry a regular pencil liner. You can get them at the drugstore, beauty supply stores or at higher end places like Ulta or Sephora.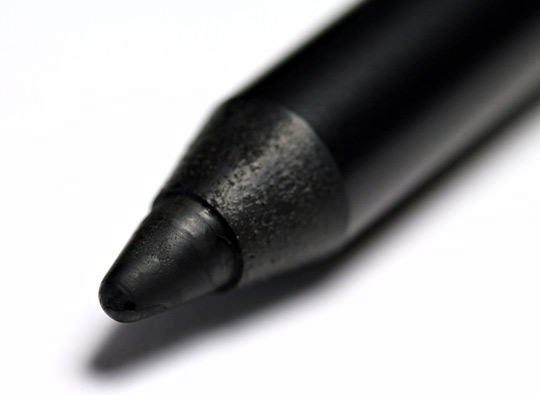 One of the best ways to use a pencil eyeliner is on the waterline of the eye and as a smudge color. These kind of pencils can range from super dry and hard to use, to very creamy and blendable. Depending on which one you happen to have, you can use it for those different things. If a pencil is too dry than it can pull on the eyes which could hurt and could cause premature wrinkles. If your pencil is too hard to work with, blast it with your blow dryer. This should melt it enough that it won't tug at your skin. But don't make it too hot, that wouldn't feel too good.
If you have a pencil that is way too creamy, try using a liner brush to apply the liner with. Dab your brush into the tip of the pencil and then simply apply. This is great for beginners since the brush gives you all the control.
If you are using a super creamy pencil you should also set it with an eyeshadow, this will prevent it from moving, creasing or smudging where you don't want it. When you are setting it use a small liner brush and tap the eyeshadow onto the liner.
The great thing about pencil liners is the crazy amount of colors that are available now. I love the range that you get with pencil liners. Like all things there are high-end and drugstore alternatives, but it really doesn't matter. I always make things work for me. Some of my favorite pencil liners are the ones from NYX and also Urban Decay has amazing liners.
Liquid Liner is also one of those products that have been around basically forever. Mastering the liquid liner technique can be a little difficult and may take time. This also has to do with finding the correct formula that will work for you. Some liquid liners can be a little too heavy which makes getting a clean sharp line hard. Then there are some liquid liners that are so runny that you go to apply it and it just gets everywhere. There has to be a trial and error period with liquid liners. One of the better ones that I have tried is the Kat VonD Tattoo Liner. This liner is super black and very easy to use. The only problem that I have with it is that it is not waterproof.
Finding a liquid liner that is waterproof is the key. If you have a liner that is not waterproof any moisture that comes from your eyes will ruin the liner. I find this especially true for contact lens wearers.
There are liquid liners that come in a pot and the brush is the handle of the packaging, and there are also the liquid liner pens. The only difference is that with the first one you have to dip the brush part back into the pot to get more product as opposed to the pen where the product is part of the applicator.
Both of these products are relatively easy to use and there are great drugstore and high end brands that you can choose from.
Gel Liner is one of the easiest products to use. If you are having trouble getting the winged liner down, try using gel. Gel liner is the happy medium between pencil liner and liquid liner. Gel liner has a thick cream consistency. Where a pencil liner can be hard and dry, a gel liner is very smooth when applying it to the eyes. A gel liner won't tug on the skin (unless it has dried out.) The difference between a gel and liquid is again the consistency. The liquid liner is liquid so it can run and sometimes get where you don't want it. A gel liner will stay right where you put it and it has a slower drying time so you have plenty of time to get it perfect before it completely sets.
You have to use a brush with gel liner, this is great because you have all the control over the product. There are so many great gel liners on the market, you really can't go wrong. I would have to say that the Maybelline Gel Liner is my favorite gel liner. I have also tried the NYX gel liner which is also good. I do like the Maybelline liner better than the NYX liner because the Maybelline one does not dry out. I had a pot of the Maybelline liner and even after a year it was still creamy and worked great. The NYX one ended up drying completely out in a few months.
The other thing you want to keep in mind when it comes to eyeliner is the formula, regular or waterproof. In my opinion I think that waterproof liner is the way to go. Since eyeliner is placed so close to the actual eye ball, it can be a watery situation. If you plan on wearing the makeup all day, or to a place that is hot and that you are going to sweat, or to a place where you will be crying, waterproof liner can really save the face.
The thing with regular eyeliner is that if there is any moisture added to it, it doesn't just disappear, it runs. So making sure you get a waterproof liner is going to keep all that mess off your face.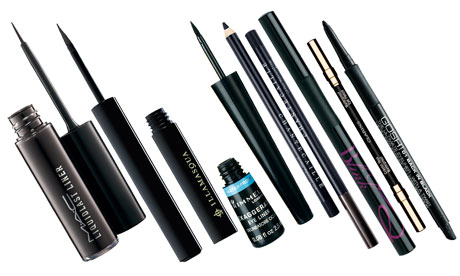 I suggest using a regular liner when you know for sure you wont be crying or be getting caught in a rainstorm. Non waterproof liner is great if you are only wearing makeup for a short time. Definitely not for super long days.
Eyeliner is a place where you can really be creative, there's the winged liner and its many variations, to the classic line and so on. You can really make your eyes stand out with even just a bit of black or white liner in the water line. It's all in how you use it.
|| Youtube Channels ||
Beauty Channel:
https://www.youtube.com/thesoriameffect4
Spanish Beauty Channel:
https://www.youtube.com/channel/UCVp5erjTu3sPPV7pGKjOP8w
Vlog Channel:
http://YouTube.com/SoriamTV
|| FOLLOW ME ON SOCIAL MEDIA ||
Instagram:
https://instagram.com/the_soriam_effect/
Facebook:
http://facebook.com/thesoriameffect
Twitter:
https://twitter.com/SorrriamArrrce
Pinterest:
http://www.pinterest.com/soriamarce/
Tumblr:
http://sosoriam.tumblr.com